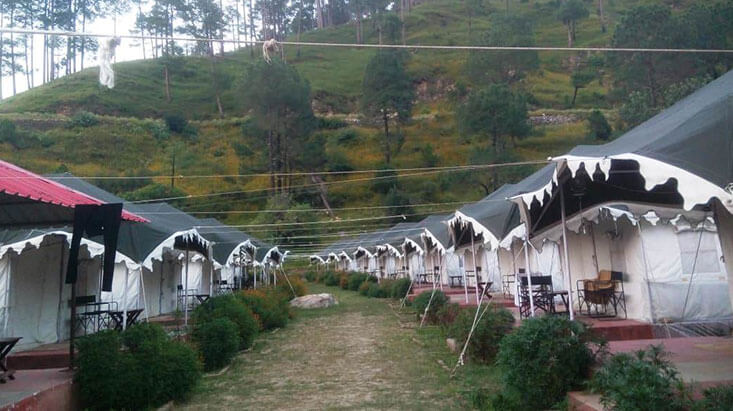 admin
Updated on: February 11, 2020
Camp Adhvanta Barkot: Stay in a Luxury Tent near Yamunotri Dham
A blend of spirituality and leisure sums up an unforgettable experience in Uttarakhand's Yamunotri Dham with Camp Adhvanta. Catering to the pilgrims wishing to seek the blessings of Goddess Yamuna but at the same time looking for a luxury camping experience, Camp Adhvanta in Barkot is an excellent option. Camp Adhvanta invites guests to be pampered in their luxury tents that boast exquisite interiors. These eco-friendly camps have picturesque settings ensuring you get the best of Uttarakhand's ethereal beauty. The Maharaja tents boasts spacious rooms, Italian ceramic bathrooms, and a unique water heating system among other luxury facilities. This comfort category property in Barkot also offers a multi-cuisine restaurant which specializes in Gujarati, South Indian, Marwari & Jain vegetarian dishes. The camping resort also make most of your time here with offering Yoga & meditation classes and massage services along with conducting evening aarti to add to your staying experience in the Himalayas.
Amenities & Facilities at Camp Adhvanta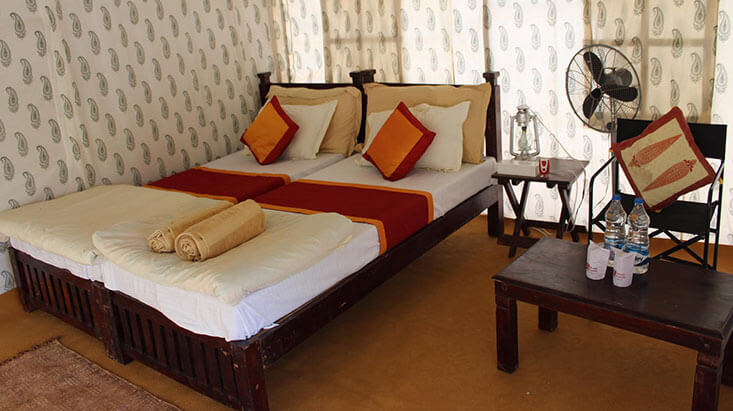 This comfort category resort in Barkot makes sure to cater to all the needs of its guests with its top-notch amenities & facilities. Following are the features of Camp Adhvanta:
Accommodation in spacious all-weather camps
Attached bath & toilets with 24*7 running water
Multi cuisine dining with Gujarati, South Indian, Marwari & Jain dishes
Hot water bottles
Additional Services
Local Masseurs
Yoga & Meditation Classes
Evening Aarti
Bonfire
What is the distance between Camp Adhvanta and Yamunotri?
Camp Adhvanta is located 46 km from Yamunotri Dham. The distance between Janki Chatti, the base point for trekking to Yamunotri and Camp Adhvanta is about 39 km. A trek of 7 km further leads to Yamunotri Temple from Janki Chatti.
How to Book Camp Adhvanta in Barkot?
Booking Camp Adhvanta is quite easy! Just give us a call on +91-8744012501 or send us an email to get detailed information on tariffs, tent category, and booking information.
Published:

17 Jan, 2020