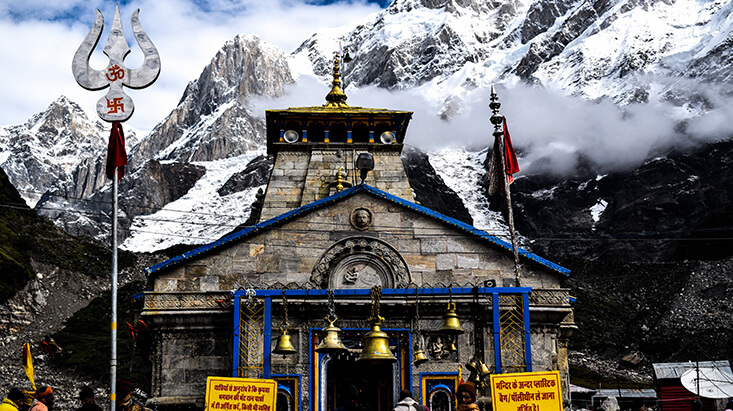 admin
Published:

20 Sep, 2021
Pilgrims Can Now Visit Kedarnath Temple, Nainital High Court Removes Ban from Chardham Yatra 2021
Kedarnath Yatra Update 2021: Removal of the Ban on Chardham Yatra 2021 has left the pilgrims spell bounded- Kedarnath witnessed the rush of Devotees.
There is a major update for Kedarnath Chardham Yatra 2021. Usually, the holy Dham of Kedarnath opens every year in the month of April/ May but due to covid-19 pandemic, High Court of Uttarakhand had banned Kedarnath Chardham Yatra for the safety of the devotees. But now the corona infection is under control as a result the Uttarakhand High Court lifted the ban on Kedarnath Dham Yatra 2021. There would be a Strict adherence to the covid appropriate behaviour.
According to the official records 18,934 e-passes have already been issued for Kedarnath Chardham Yatra. It is currently witnessing a great rush of devotees. If you were thinking of planning a trip to holy Char Dham Yatra, this is an absolutely right time to book a Chardham Yatra Tour package to dive deep into the ethereal vibes of the place and get the divine blessings.
This Yatra is expected to be performed by every Hindu at least once in their lifetime. So, this is the perfect time to indulge this one of a kind Yatra to discover yourself.
Devotees will be required to present a valid covid-19 certificate. The number of devotees for Kedarnath Chardham Yatra would be limited per day. At maximum 800 people can visit Kedarnath per day.
The holy Kedarnath Yatra officially started from 18th September 2021 and the expected month for the closing of Kedarnath Dham Portal will be around the third week of November.
Also Check Out:  Popular Char Dham Yatra Tour Packages
Other Interesting Blogs to Read