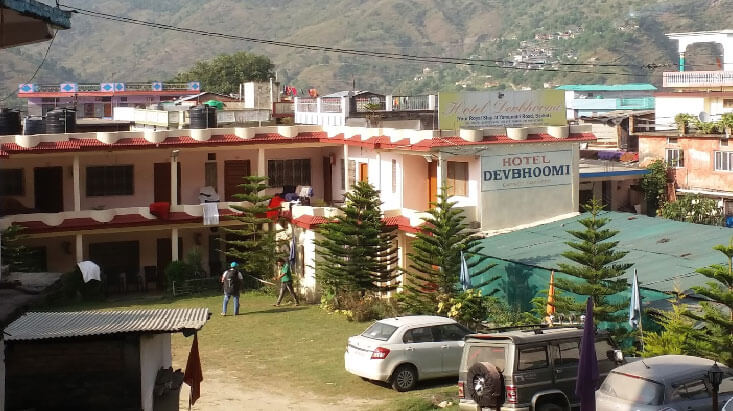 admin
Published:

17 Jan, 2020
Hotel Devbhoomi Barkot- A Comfortable and Cozy Staying Option near Yamunotri Dham
Finding a deluxe property near Yamunotri isn't difficult. Since Barkot town in Uttarkashi district, is situated at a close proximity to Yamunotri, there is no dearth of hotels near this one of the Chardham in Uttarakhand. Hotel Devbhoomi, situated in Barkot boasts being one such staying option that promises excellent services and warm hospitality to its guests. The 3-Star property ensures that its guests enjoy the most scenic views of the valley and Himalayan peaks like Bandarpoonch along with comfortable stay in plush rooms and delectable food from their in-house multi-cuisine restaurant. The deluxe hotel also takes care of camping and adventure activities along with recreational activities like Yoga & meditation and therapies like a spa/massage for the guests. Hotel Devbhoomi in Barkot invites for a holistic experience and add significantly to your Yamunotri Dham Yatra experience:
Facilities & Amenities in Hotel Devbhoomi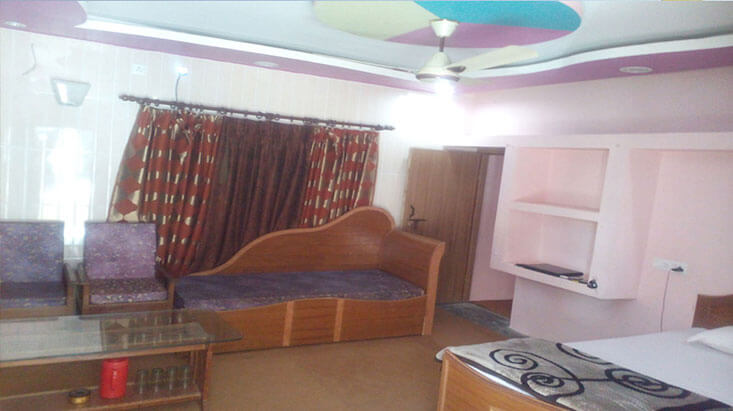 The 3-Star property ensures value for money experience with its amenities and facilities. The deluxe hotel in Barkot boasts the availability of the following amenities & facilities for its guests-
Room Amenities:
Rooms with LCD TV
Attached modern bathroom with geyser
Coffee Table, Sofa & Chair
Parking Facility & Power Back Up:
Parking space for cars and buses
24 hrs Power Backup (provision of inverter & generator)
Restaurants/Kitchen:
Vegetarian Restaurant
Dining Hall
Multi-Cuisine Restaurant – Dining Hall
Separate Kitchen for Group
Adventure & Recreational Activities:
Camping & Adventure Activities
Cultural Activities
Music & Dance
Yoga Classes
Bhajan Sandhya
Masseur on Call
Panoramic Hill View
Special Facility:
How Far is Hotel Devbhoomi from Yamunotri Temple?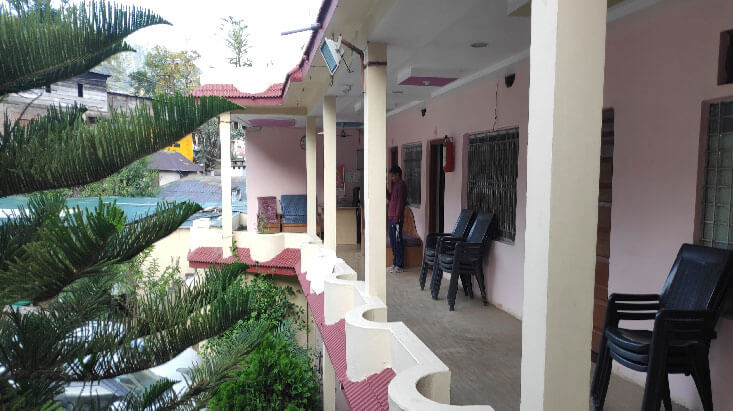 This deluxe category hotel in Barkot is situated some 51 km away from Yamunotri Dham. The motorable road connects Hotel Devbhoomi and Janki Chatti, the distance between the two is around 44 km. From Janki Chatti, a 7 km trek leads to Yamunotri Temple.
How to Book a Stay at Hotel Devbhoomi?
Hotel booking in Yamunotri is made easy with us. Give us a call on +91-8744012501 for hotel tariff, availability of room, room category, and more.