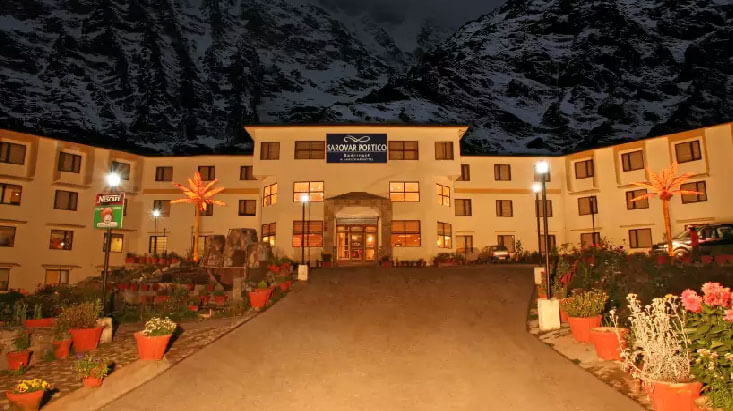 admin
Published:

15 Jan, 2020
Experience Luxurious Stay Amidst Nature at Hotel Sarovar Portico in Badrinath
Are you planning Badrinath Yatra and looking for the best accommodation? Well, there are a number of accommodation options in Badrinath and Hotel Sarovar Portico is one of them. Nestled amidst the sprawling greens and snow-capped mountains, Hotel Sarovar Portico in Badrinath offers an unmatched luxurious stay experience to the guests. Being one of the 3-star hotels in the pilgrimage town, Sarovar Portico comprises 56 rooms categorised under Suites and Deluxe Rooms. No matter which room at Hotel Sarovar Portico you choose to stay, it will offer you a glorious view of the Garhwal Himalayas that will remain etched in your mind and heart for a lifetime. Moving forward, we bring to you some of the top notch-services and amenities that are offered at Sarovar Portico.
Excellent Dining at Sarovar Portico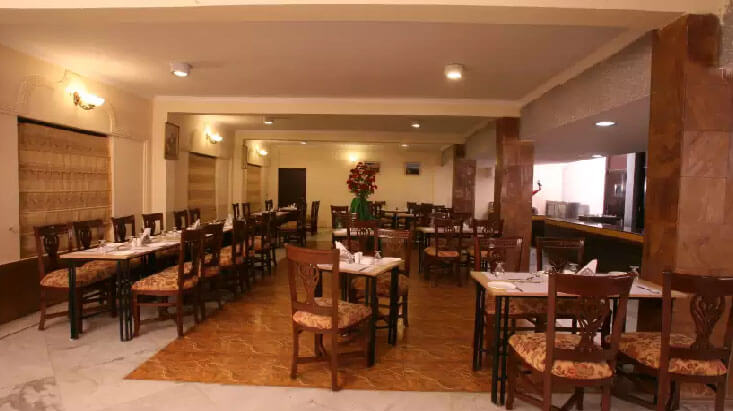 With a team of experienced chefs and well-trained service staff, Sarovar Portico has two of the best restaurants that are also considered to be top attractions in Badrinath: The Fast Food Restaurant and Cafe in the Park.
The Fast Food Restaurant: Considered to be one of the best restaurants in Badrinath, the Fast Food Restaurant serves delicacies prepared from local ingredients. From light local snacks to multi-cuisine food, you can try a number of dishes and make your tummy feel happy.
Cafe in the Park: For those with a love for vegetarian food can enjoy food at Cafe in the Park. Boasting elegant decor, the cafe prepares delicious food that will surely tickle your taste buds. The impeccable services offered at the cafe ensures that you have a great time here.
Finest Amenities and Facilities at Hotel Sarovar Portico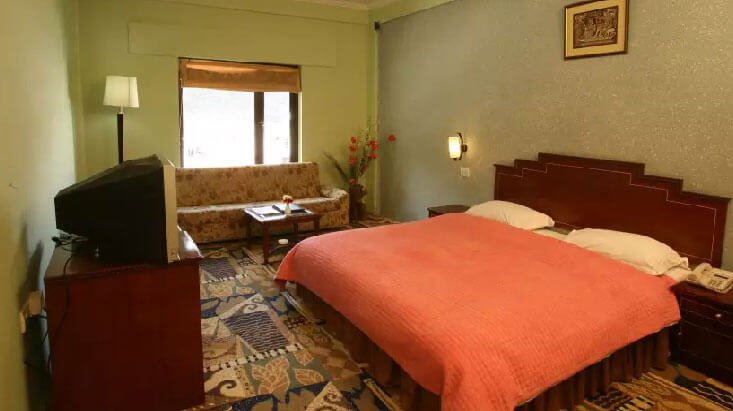 With a blend of warm hospitality and modern facilities, this hotel in Badrinath promises a comfortable stay with utmost relaxation. Mentioned below are some of the amenities and facilities offered at Hotel Sarovar Portico in Badrinath:
24×7 Wi-Fi connectivity
Well-equipped fitness centre
Room amenities include AC, Television, Tea/Coffee maker etc.
How Far is Hotel Sarovar Portico from Badrinath Temple?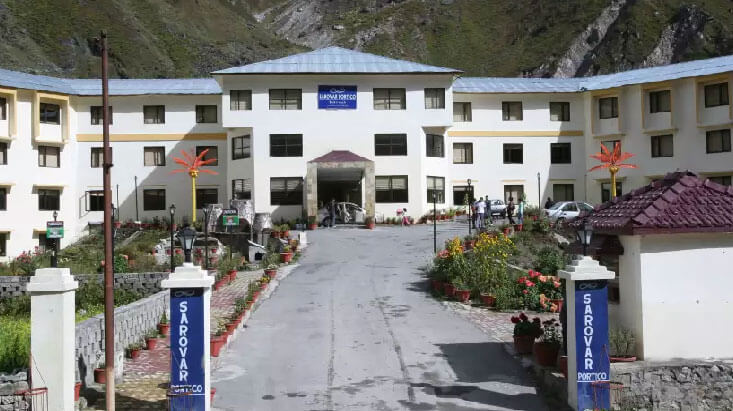 A fine retreat, Hotel Sarovar Portico is located at close proximity (not even 1 km) to the sacred Badrinath Dham. So, this is one of the reasons that makes Hotel Sarovar Portico one of the best places to stay in Badrinath.
How to Book a Stay at Sarovar Portico?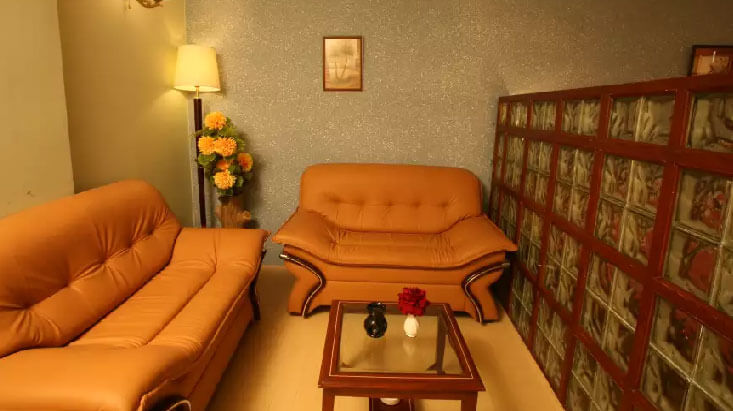 So, if you are planning a visit to Badrinath Dham during Char Dham Yatra and looking to book your comfort stay at Hotel Sarovar Portico, then we are here to assist you. You can contact us at the number +91-8744012501.
Our travel experts will get back to you with the information on room reservation as per your needs and preferences.