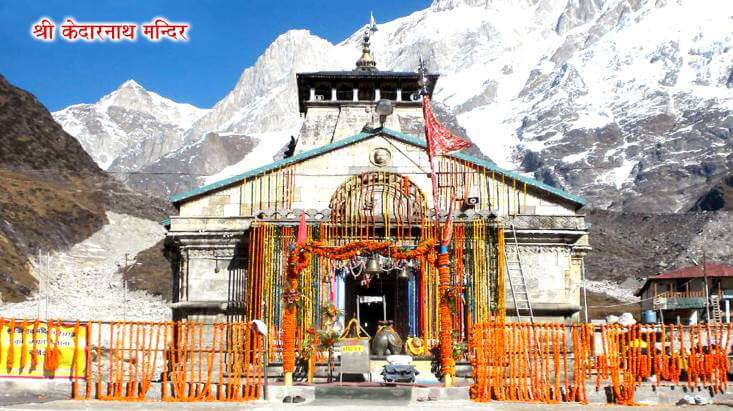 admin
Published:

27 Mar, 2023
Latest Travel Guidelines of Char Dham Yatra 2023
Chardham Yatra is a highly revered Hindu pilgrimage that involves visiting four holy shrines located in the Uttarakhand state of India. The four shrines are Yamunotri, Gangotri, Kedarnath, and Badrinath, and they are collectively known as the Chardham.
The journey to these four holy shrines is challenging, and it involves trekking through steep hills, dense forests, and crossing rivers. However, despite the physical challenges, the Chardham Yatra is a deeply spiritual and enriching experience for devotees. The scenic beauty of the Himalayas, the serene atmosphere of the shrines, and the rituals performed at each shrine add to the overall spiritual experience.
The Chardham Yatra is usually undertaken from April to November, as during the winter months, the roads leading to these shrines are closed due to heavy snowfall. The opening dates for the four temples in 2023 are as follows:
Char Dham Temples Opening Dates 2023
| | |
| --- | --- |
| Yamunotri Temple Opening Date | 22 April 2023 |
| Gangotri Temple Opening Date | 22 April 2023 |
| Kedarnath Temple Opening Date | 25 April 2023 |
| Badrinath Temple Opening Date | 27 April 2023 |
Let's Know about The Latest Guidelines of Chardham Yatra 2023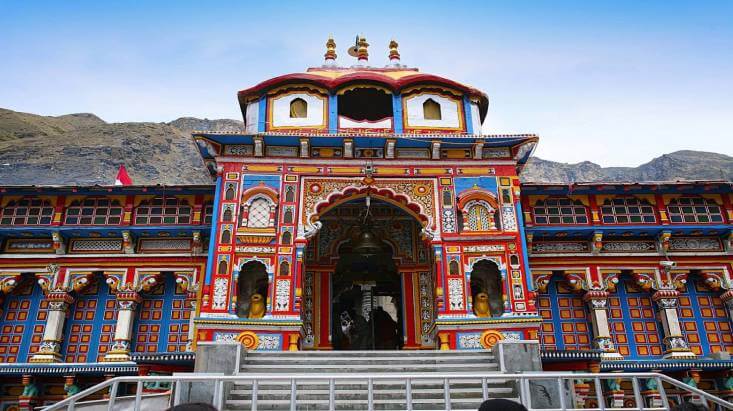 As per the latest rules of Chardham Yatra 2023, this year, all pilgrims visiting Uttarakhand for Chardham Yatra must undergo mandatory registration.
As the state is expecting more pilgrims this year, strict rules have been put in place.
No devotees are allowed to visit without the compulsory registration.
Devotees can register their names and other details online, through Dehradun Smart City Portal.
Offline registration is also available at various registration centres in different locations throughout the route of Chardham.
Only after the registration people are eligible to enter the Chardham premises or any place in Uttarakhand.
Devotees having both the doses of COVID vaccine need to show their vaccination certificate when asked.
Devotees who did not have vaccination, need to show the RT PCR test report done within 72 hours.
If a person is found COVID positive during the journey of Chardham, he or she will be sent back to further investigation.
This year, applying tika on forehead and giving prasad are not allowed in the courtyard of Kedarnath Temple.
As per the latest guidelines of Chardham Yatra 2023, people are not allowed to touch any idols, religious books and bells in the courtyards of the four temples.
Moreover, helicopter booking for Chardham Yatra 2023 has already started and you can book your seat through the official website of Uttarakhand Tourism.
Highlights
Online Registrations for all four temples are now open.
Guidelines on How to Register Yourself Online:
Log in or Register.
You can register yourself as an individual or family.
Enter correct details such as Full Name, Mobile Number, Password and create a new account.
Sign in and check your name on the left of the dashboard.
Click on Create/Manage tour. A page named 'Plan Your Trip Page' will be opened.
Click on 'Add New Tour.'
Add correct details such as tour type, destination, specific date, number of tourists and more.
Save your entries.
Add a pilgrim number and 'Registration of Tourist' form will be generated.
Enter details in the form and save.
Download your Yatra Registration Letter with a unique QR code and check SMS along with a unique ID.
Get 'Yatri Certificate' after verification.
Download 'Tourist Care Uttarakhand' app for better assistance throughout your upcoming journey.
Follow us here and social media platforms to get more details of Chardham Yatra 2023 in the upcoming days. Stay tuned!
Book Your Chardham Yatra Packages 2023 at Best Price
| | | |
| --- | --- | --- |
| Package Name | Duration | Price |
| Kedarnath Tour | 5 Nights 6 Days | INR 12900/ |
| Kedarnath Badrinath Tour | 7 Nights 8 Days | INR 16900/ |
| Chardham Package | 11 Nights 12 Days | INR 23900/ |
| Badrinath Tour | 5 Nights 6 Days | INR 12900/ |
| Yamunotri Gangotri Package | 4 Nights 5 Days | INR 10900/ |
| Chardham with VOF | 13 Nights 14 Days | INR 33900/ |
You May Also Like to Read: