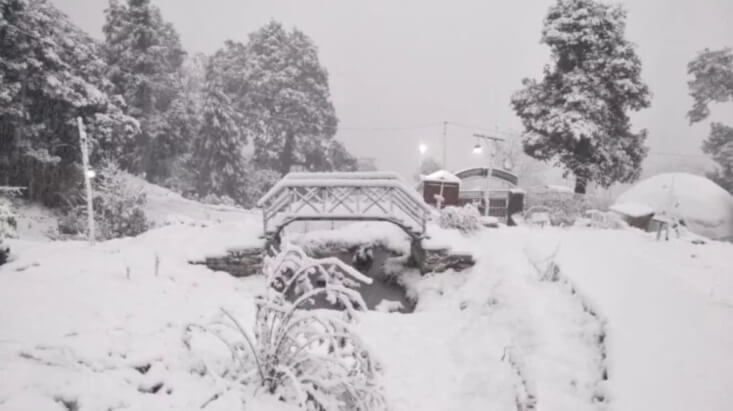 admin
Published:

13 Dec, 2019
Tourists Flock to Uttarakhand as It Receives the Heaviest Snowfall in The Beginning of This Winter Season
If you are thinking about travelling to Uttarakhand, this is a great time to do so. Several parts of the state have received snowfall, and tourists are enjoying every second of it. After the latest snowfall, the entire state is in the grips of an intense cold wave. The authorities have shut schools, both government and private ones, across several districts.
Which places in Uttarakhand received snowfall and why?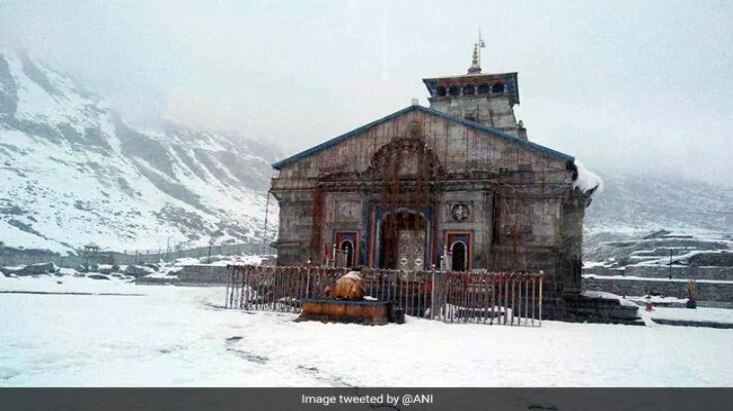 The heavy snowfall in Uttarakhand occured after the rainfall in plain areas, especially in Dehradun, where heavy rains forced the people to stay indoors and the streets were mostly empty. Snowfall also occurred in Chardham Shrines viz. Kedarnath, Badrinath, Yamuntori and Gangotri. In Dehradun, the capital of Uttarakhand, the weather if expected to fall below 10 °C. In Mussoorie too, the mercury dropped by a few notches after receiving snowfall.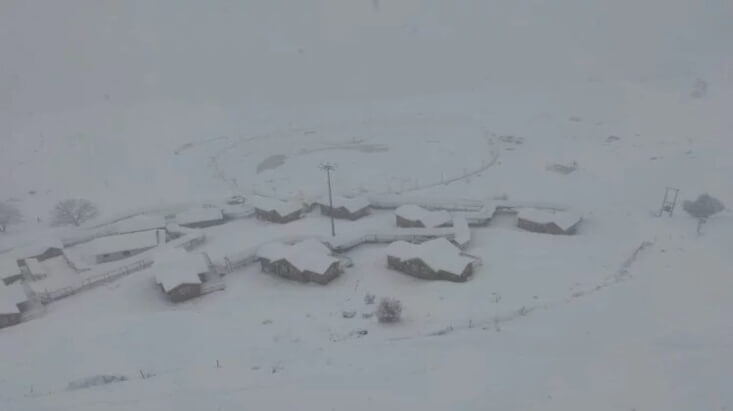 Some of the best places to witness snow in Uttarakhand right now are New Tehri in Tehri Garhwal district, and most of the villages in Kedarghati of Rudraprayag district. Heavy snowfall also occurred in the famous hill stations of Uttarakhand. Some of the best places to witness winter snow in Uttarakhand right now are like Bageshwar, Nainital, Pithoragarh, Dhanaulti and Mussoorie.
Tourists making the most of the snowfall in Uttarakhand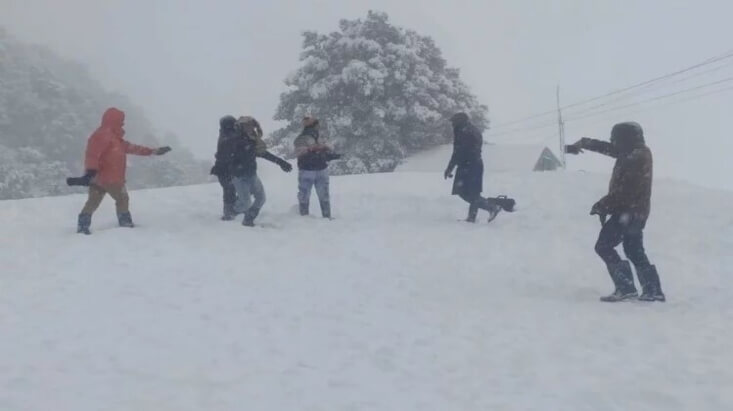 For tourists who are on a vacation in Uttarakhand, there could not be a better time to be here. They are enjoying the snowfall and celebrating every second of it. Betulidhar, a famous tourist attraction located in close proximity to the village of Munsiyari in Pithoragarh district, and the areas surrounding it, have also received snowfall, much to the joy and delight of visitors, who are enjoying every moment of it.
Auli, one of the most popular hill stations of Uttarakhand, has received almost one feet of snow. People are travelling to Auli in large numbers to enjoy skiing and snowboarding on its snow-covered mountain slopes. Trees, rooftops, motorcycles, cars, and almost everything else is covered with snow. What is special about the snowfall in Auli this year is that it has occurred early as compared to previous years.
Shopkeepers welcome snowfall, expect arrival of tourists in greater numbers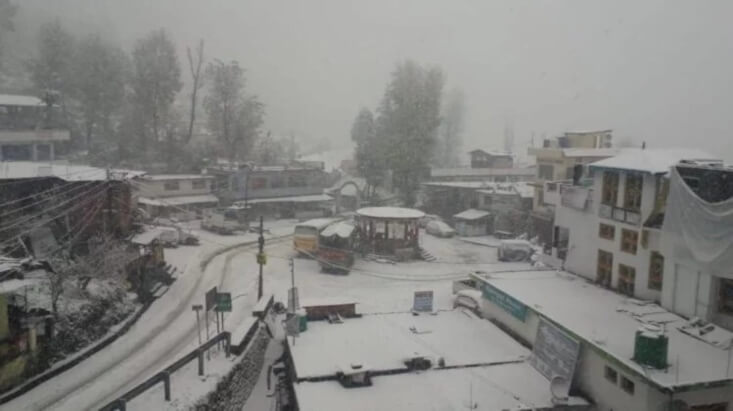 Besides the tourists, shopkeepers and businessmen are also delighted with the occurrence of snowfall. This is especially true in Tehri Garhwal district of Uttarakhand, which has recorded heavy snowfall in several places. Shopkeepers are excited because the snowfall is expected to draw tourists in greater numbers. There is something beautiful about snowfall, since it is one of those few things that delights everybody and brings them together.