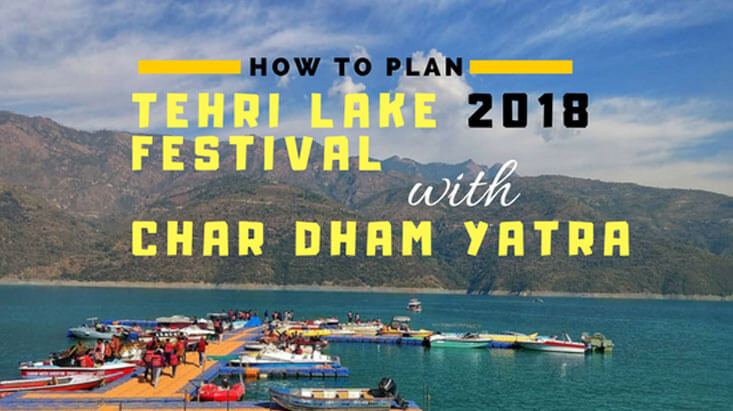 admin
05 May, 2018
| Updated on: May 7, 2018
How to Plan Tehri Lake Festival Tour with Char Dham Yatra 2018
Jollity, excitement, exuberance, incredulity on one hand and spirituality & enlightenment on other. That is Uttarakhand for you! And this summer, encounter all these feelings on just a single tour to Uttarakhand. Yes, you heard it right!
For those who are planning to visit Char Dham in this summer vacation, this blog has something interesting that they couldn't afford to miss. Evidently, Char Dham is the most sacred religious tour in Uttarakhand and this year, coincidentally, it is coming with a great experience for devotees to savour, apart from the pilgrimage. From the past few years, Uttarakhand Tourism Development Board (UTDB) is celebrating the most electrifying festival of Uttarakhand, Tehri Lake Festival. But unlike every year, this year the festival is going to be held from 25 May to 27 May 2018. During this time, the Char Dham Yatra also witnesses a heavy footfall of devotees and travellers, and hence, they can be a part of this enthralling festival at Tehri which lies en route to Char Dham. Now, if you're perplexed even from the thought of together covering the two popular tourist attractions – Tehri Lake Festival and Char Dham Yatra, then not to worry as this blog will going to be your Char Dham and Lake Festival travel guide for next 15-20 minutes.
A Peek inside Tehri Lake Festival and Char Dham Yatra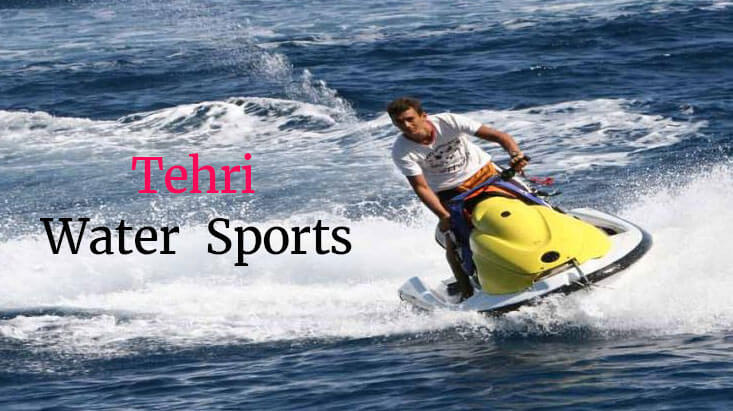 Calling out not just the devotees and travellers who're visiting Char Dham, but also the valorous personality and the ones who are looking for a family trip or a weekend trip in Uttarakhand, this world's largest lake festival boasts an array of experiences through its unlimited thrill and endless fun. And even if you're not an adventure crawler, a visit to this compelling event will definitely make you one. Tehri Lake Festival binds its visitors with amazing folk dance, music performances, and water sports experience of boating, kayaking, jet skiing, banana rides, surfing, canoeing, paragliding, river-rafting, and so much more. Other attractions which you also get to explore at this cultural event of Uttarakhand are the exhibitions of artificial jewelry and photos, yoga and meditation session, light and sound shows, and artists' camp. There you can also see the professionals showcasing their skills in these activities. One of the major attractions of this invigorating festival is the is the performances of Bollywood artists that remains a talk of the town even after the months of the event. Therefore, come and relish the 3 days of inevitable jollity and unforgettable memories here at Tehri, Uttarakhand.
Whereas, Char Dham is a consecrated journey which covers the four holy temples; Gangotri, Yamunotri, Kedarnath and Badrinath. These are the four Hindu shrines that were discovered by Adi Shankaracharya. It is believed that a visit to these four temples opens the doors of spirituality and helps a person to attain Moksha. Coming back to the pilgrimage, it starts from the late April and remain open till mid-October. In order to cover the entire pilgrimage, you'll need at least 10 days. However, there are also devotees who just prefer to cover just one, two or three Dhams, and hence, you'll also have the option to do the same.
Route
Although there are four major routes for Char Dham, if you want to mark your presence at the festival then you'll have to take the route which starts from Haridwar and ascends to Tehri and further to Yamunotri, Gangotri and other Dhams. After some 94 km journey from Haridwar, the city of Tehri awaits to welcome you with its recently famed Lake Festival that lies on the route to Char Dham. Therefore, by taking this route, you'll have the chance to together cover Lake Festival tour with Chardham Yatra.
Where to Stay
Personally, finding the best accommodation on a tour is the hardest task I have ever experienced. Isn't it for you? Well, I am pretty much sure that after reading this blog, your Tehri and Char Dham tour will not give you such experiences. The city of Tehri has a plenty of accommodation options for travellers. However, you can also choose to stay in Rishikesh which is just a few hours drive away from the city. This will also give you an opportunity to explore a part of Uttarakhand in Rishikesh.
On the other hand, there are numbers of town, villages, and cities en-route to Char Dham Yatra where you'll get few accommodation options to stay. Do note that an advance hotel booking can save your time from the hassle of finding accommodation.
Moreover, after exploring both the destinations, you can also prefer to explore Tehri tourism and its cultural part. For that, you can consider Tour My India to get the best tour packages not just for your Tehri and Char Dham holidays but also for other destinations of Uttarakhand. As a leading tour operator in India, we yield our customers with best holiday packages anywhere in India and abroad and that too with indelible services and arrangements, for which we're known for.