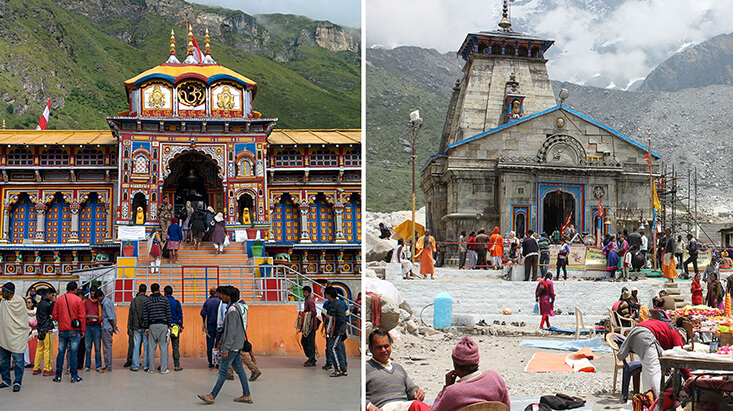 admin
Published:

05 Jul, 2019
A Hassle-Free Journey for Badrinath-Kedarnath Yatra Pooja from 2020
Char Dham Yatra in Uttarakhand is making new records this year. With each passing day, the number of pilgrims is increasing in all the four Dhams, especially in Kedarnath. In regard to this, Shri Badrinath-Kedarnath Temple Committee (BKTC) President Mohan Prasad Thapaliyal said that due to excessive crowding and lack of information on Chardham Yatra destinations, pilgrims cannot participate in various puja in Badrinath and Kedarnath. Keeping this in mind, BKTC has announced to open booking counter for Badrinath and Kedarnath Yatra in Delhi, Lucknow and Haridwar. This will let the pilgrims save time and the temple committee can give better services to the ones visiting the temple. In addition to this, the BKTC has also decided to make rest houses in all the three destinations which will benefit the pilgrims coming from far-flung corners to make their way to the Char Dham Yatra.
The Current Scenario
Land for opening the booking counters and rest houses is being checked. Soon everything will be finalised and construction will begin. To not face any discomfort, devotees will be able to make the best of this facility from the year 2020 and will be able to book for both the winter and the summer season.
About Badrinath Dham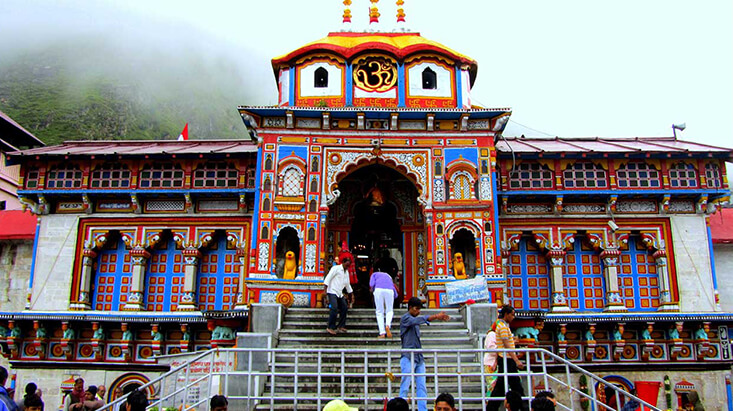 A visit to Badrinath Dham Yatra bring the pilgrims close to perfect setting which has a blend of serenity of nature and divinity. Once done with seeking the blessings of Lord Vishnu pilgrims can relax and explore the Mother Nature which offers the mesmerising sight of undulating peaks, hallowed ponds and panoramas of tranquility and pleasure. The other nearby tourist attraction of Badrinath that shouldn't be missed includes;
Tapt Kund
Brahma Kapal
Vasudhara Falls
Charan Paduka
Narad Kund
Neel Kanth
Mana Village
Auli
Hemkund Sahib
Valley of flowers
Nanda Devi National Park
Roopkund
About Kedarnath Dham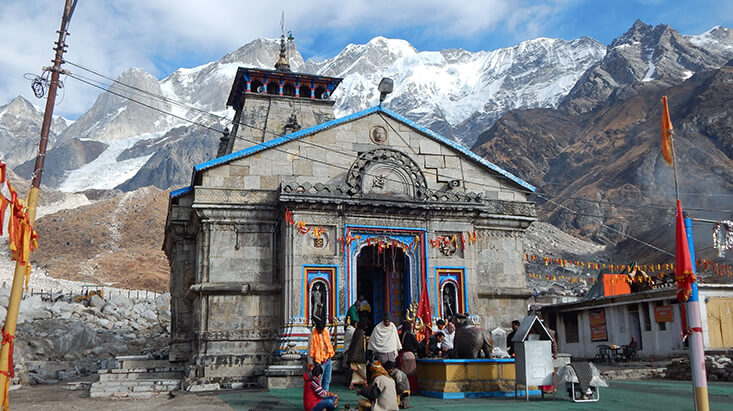 Surrounded by breathtaking snow-clad mountains, Kedarnath Shrine is located near the Mandakini river in the Himalayas. Pilgrims heading for the Kedarnath darshan will come across the beauty of nature which comprises magnificient mountain routes, thermal springs, meadows and a lot more. Once done with seeking the blessings of Lord Shiva in Kedarnath Shrine, pilgrims can indulge in exploring the other nearby tourist attractions of Kedarnath including;
Kedarnath Wildlife Sanctuary
Chorabari Tal
Vasuki Tal
Bhairav Temple
Triyuginarayan Temple
Mahapanth
Tungnath Temple
Trijuginarayan Temple
Kalimath Temple
Ukhimath
Chopta Valley
Even though the booking counters will be opened for in 2020, but if you are looking to visit the Char Dham Yatra now, you can book your tour with us. If you need any assistance in knowing about the Char Dham Yatra Packages, then give us a call and our travel experts will help you with the best packages that will let you get an unmatched religious tour experience.